Are you wondering if you need a step and repeat for your event? Short answer, yes! A step and repeat backdrop is always a good idea for any event, no matter how big or small. Branding is one of the most important aspects when a company is putting on an event. A step and repeat will be the perfect opportunity to have plenty of photos with your logo on it spread across all forms of social media. It will basically pay for itself and much more with all the free advertising you will get from having it at your event. If you are planning a small party for a birthday or anniversary, a step and repeat is perfect for a photo backdrop. It will be the perfect way to have a collection of memories with your closest friends. A step and repeat is a fun accent to any party, and the perfect way to make someone feel like a star on their special day. The setup of our product is very easy, too! You can do it yourself in less than 5 minutes using our expandable and collapsible frame. The frame will open up like an accordion, and will have velcro along the perimeter that will match up the the velcro on the step and repeat print for easy attachment. The benefits of a step and repeat, and the ease of setting it up make it a must have for every event.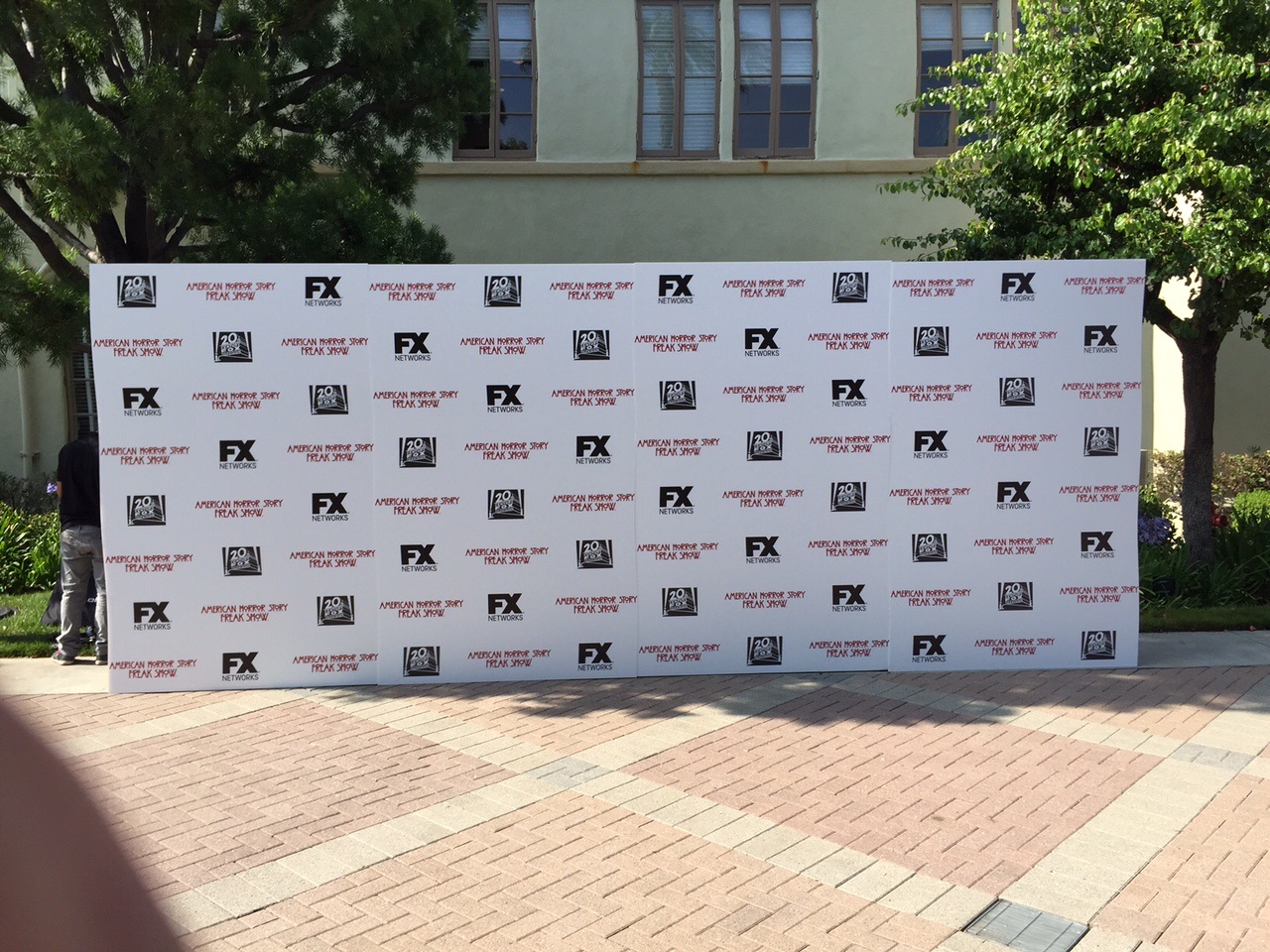 "What if my event is outside?"
No problem! Our prints and frame can handle wind, rain, and sun. We use a pop up frame that is completely hidden behind the print, so you can place sandbags on it to weigh it down if it is a little windy. This is beneficial in keeping the illusion of a solid backdrop wall. The sandbags will keep the step and repeat from falling over, as well. Our prints are water proof, so the ink will not run off if it gets wet in some rain. Lastly, the vinyl and fabric prints do not fade from being exposed in the sun. So any light weather condition will not stop our step and repeat products from doing their job!