The Beginnings Of Step And Repeat | Los Angeles
We are the originators of the Step and Repeat industry. Family owned and operated with a base in the heart of Los Angeles, we've been serving entertainment companies, PR companies, Fortune 500 companies and non profits for over 15 years. It is what we do. Before launching StepandRepeat.com our family business American Signs had been serving the business community since 1983 and still does today. With the advent of Large format printing in the 90's becoming more affordable for the general public, we started to diversify and offer quality print at reasonable pricing. The trend caught on and now Step and Repeats are a fixture at events internationally.
Having worked with every major movie studio, we've become a trusted source for quality event signage. As all of our work is done in-house, our turnaround times are the best in the industry. We ship nationwide and offer local service.
It is important to know why step and repeats work and what makes them effective. We speak to the photographers that go to these events every week and ask for their feedback. They are there to capture a great photo and that's how they make a living. If the backdrop isn't perfect, they lose. So with that in mind, we set out to create a system that is "Wire image or Getty image" quality. For some of our customers, that one picture of a noteworthy person with their logo can make a huge difference for their business, charity or social media campaign.
Looking at modern media today, it is hard to avoid a step and repeat picture daily on TV, twitter, the internet and Instagram. We know the impact our product makes and it's become a media mainstay. A well done step and repeat is a "money maker" whether it's sponsorship money, brand awareness or just that special picture with a noteworthy person with your logo behind them.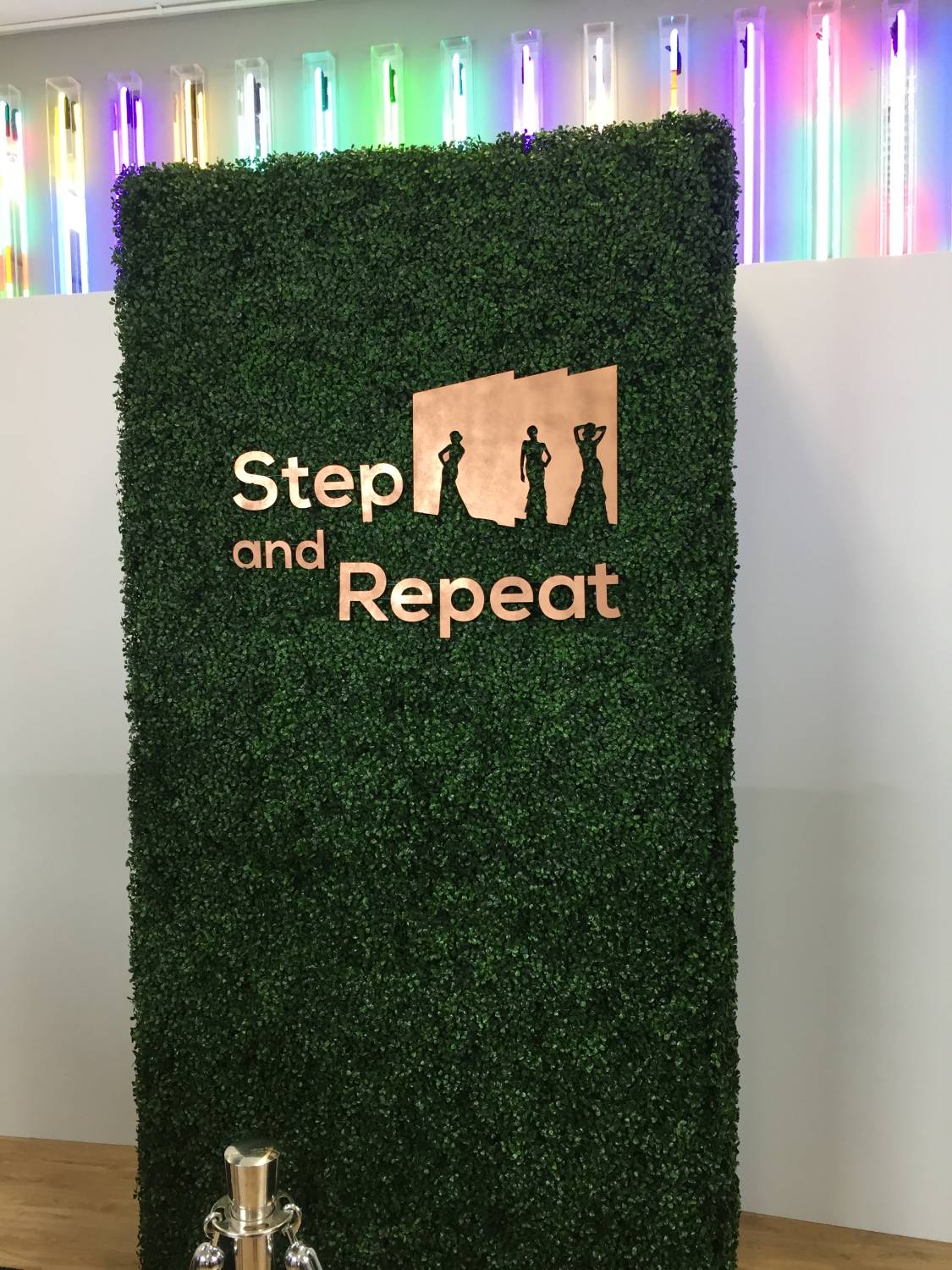 Talk to our professional team about design needs for your next event.